If It Bleeds, You Can Kill It!
Today Predator was "officially" unofficially konfirmed for the upcoming Mortal Kombat X. The news came about via the Xbox Live Marketplace(as seen in the image below.) Predator has been teased and rumored to be in the game for several weeks, and new it seems like we're getting the hunter in our Mortal Kombat! Predator will join Jason Vorhees as the special guest fighters in the Kombo Pack. No word yet on who the 2 klassic fighters will be, although everybody has their speculation (Liu Kang and Jax, I'm kalling it!)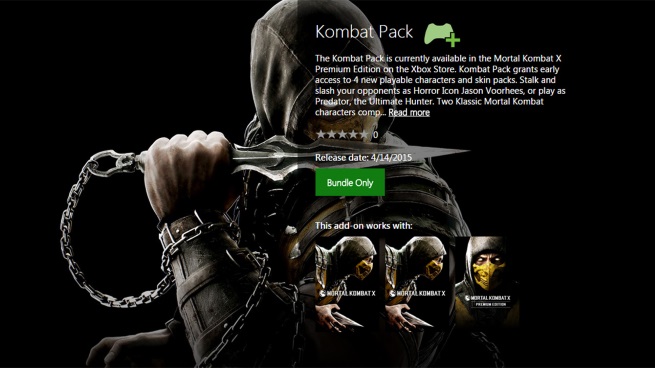 Predator will be a DLC fighter available for anyone who orders the Kollector's Edition by Coarse, Special Edition, or Premium Edition as part of the Kombat Pack 1. Players can also download the pack after the games release for an additional $30.